The Better Ski
Are you looking for skis for your your 20 - 60 sized R/C Plane?
The skis shown are on a 25 size plane with a 50" wing span.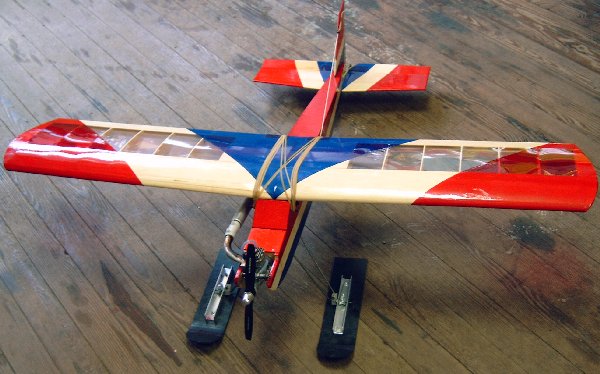 The skis measure 12" X 2 3/8" and are made of Lexan plastic.
The tips can be bent upward by heating them up and holding them in place while they cool.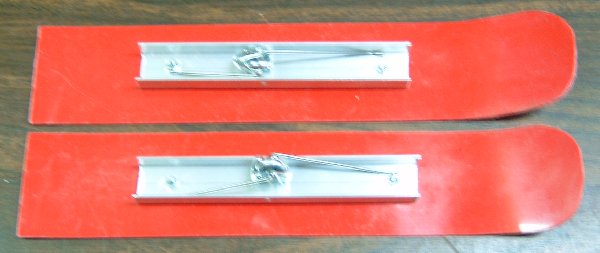 They are supported by a 6" piece of 3/4" "U" channel.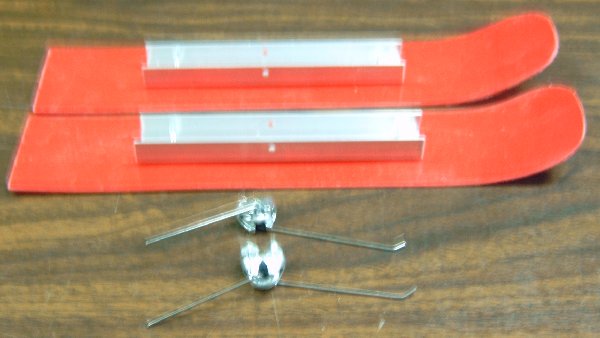 Then using 1/8" cable clamps and a piece of .062 music wire for a tork rod.
Notice there are three bends in the wire so as to go through the clamp and a bend on the front end so it will slide when the ski swivels upward.
Your axle (bottom) and music wire (top) are clamped tightly and set the angle of the ski, which should be parallel with the wing.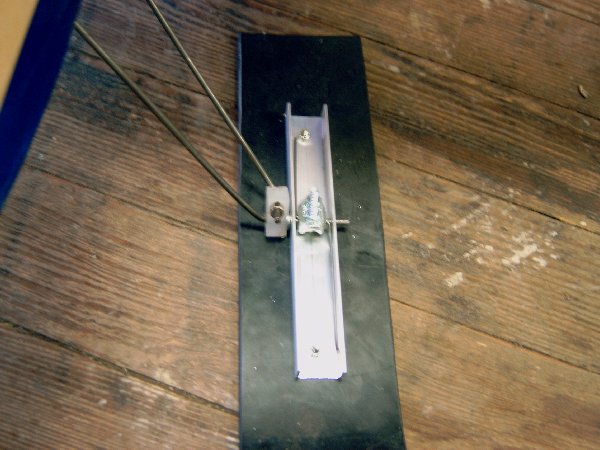 The "U" channel is drilled for 1/8" axles, but can easily be drilled out for larger size axles.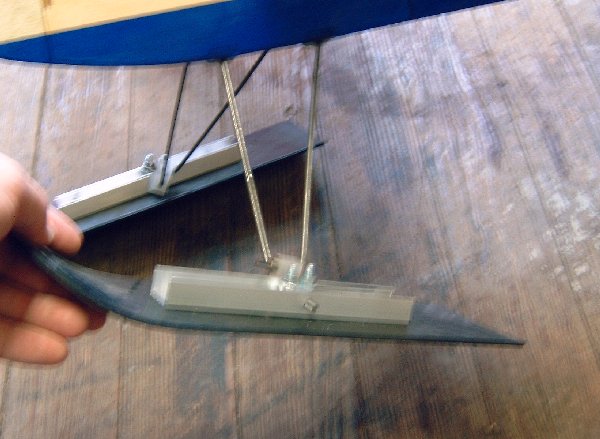 I currently have 4 different colors of material
Black, White, Yellow and Red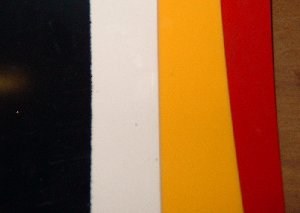 Customer Photos